Air Conditioning Sales & Installation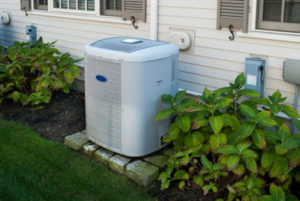 When the summer months roll around, it can get uncomfortably hot. If your home isn't equipped with a reliable air conditioner, this can make it more difficult to perform your daily routine. Nobody wants to feel hot, sticky and uncomfortable. Not to mention, if you have any family members who are more vulnerable in high temperatures, you just can't risk having them become overheated. A perfect solution to remedy this problem is to install a new home air conditioning system. When you're in the position to do this, give us a call and we'll help you choose a unit that's a perfect fit for your specific situation.
New Home Air Conditioning Installation
When you're searching for a professional HVAC company that can professionally install an air conditioning system in your home, we think you'll appreciate the service we have to offer. Multnomah Heating Inc. has been providing reliable cooling system service and equipment for over 45 years. We have the ability to offer trustworthy residential air conditioning installation as well as air conditioner replacement. We have highly trained, certified technicians who have experience and expertise in air conditioning installation and provide a satisfaction guarantee!
Do You Need to Replace Your Air Conditioning Unit?
Has your air conditioner started giving you problems? Our expert service technicians can quickly come to your aid, evaluate your situation, and replace your air conditioner if necessary. We have the ability to help you decide on the best brand for the specific layout and age of your home. There have been huge advancements in HVAC technology in the last few years, and we are happy to give you the guidance you need to find the perfect unit for your home.
Providing Expert Air Conditioning Installation
Don't let the heat of summer cause extreme discomfort to you and your family. We take pride in our skilled technicians and believe that they are some of the best in the business at providing high-quality customer satisfaction, backed by a satisfaction guarantee! When you require a dependable and reliable air conditioning service, please give us a call. We're always happy to discuss all of the possible options with our customers so that you receive the best when you have a new home air conditioning system installed.