Furnace Sales & Installation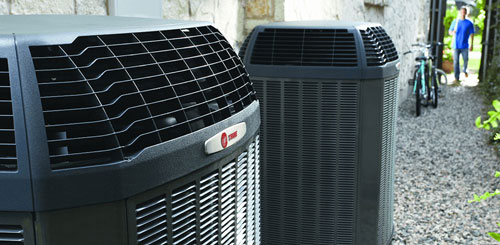 In the Pacific Northwest, your furnace provides you with essential benefits throughout the year.  When the weather outside begins to change from fall to winter, your furnace will start working overtime to ensure that heat is spread throughout each and every room of your home. While having a furnace that runs efficiently is essential during the months that are the coldest, your furnace may also assist with dehumidification during the summer months. If you have been having a high number of repairs with your old system or you're moving to a new location, you may want to consider a furnace replacement or new furnace installation.
Energy Efficient Furnace Installation
Whether you decide to choose a gas or electric furnace, our installations are always carried out by professional, skilled technicians who have the expertise and experience to get the job done right the first time. We work with brands that utilize the latest energy-efficient technology, which helps create a durable, long-lasting furnace. We can help you weigh your options when you are trying to decide which furnace installation is best for your requirements. Here are a few of the differences:
Gas Furnaces: These units will work with your air-conditioning system during hotter months and provide heat when it's needed during the winter. The heat that's produced from this type of unit will be disbursed throughout your home by using ductwork.
Electric Furnaces: While the cost of oil or gas may be less than electricity, you can still save money with the efficiency that an electric furnace provides.
Expert Furnace Installation
When you require the assistance of professional HVAC contractors, Multnomah Heating Inc. will provide you with the type of service you can trust and rely on. After determining and installing an appropriate furnace for your specific situation, we'd be happy to work with you long term to make sure that your furnace stays maintained and working efficiently.
When Furnace Replacement Is Required
It may be time to replace your old furnace if you've been experiencing any of the following warning signs:
Constant repairs
Loud banging noises coming from your furnace
Noticing any odd smells while your furnace is running
A steadily increasing energy bill
If it's been over 15 years since your furnace has been replaced, it may be time for you to use our furnace replacement service. We know that this can be a large investment and will do our best to help you save as much as possible and receive expert care when we provide your heating system replacement.