Trane HVAC Authorized Dealers
Trane HVAC Products
While seasonal changes add variety throughout the year, it also means that you'll have to keep your home comfortable when the temperature changes. If you require a new furnace installation, air-conditioning system or heat pump, you'll need to depend on a trusted and reliable HVAC company to install a new unit or replace an old one.
Multnomah Heating Inc. has been serving the area for over 45 years and has become a top HVAC service you can rely on. When we are assisting our customers, we know that you deserve the best products, which is why we have a relationship with a leader in the heating and cooling industry and utilize Trane HVAC products. Trane's furnaces, heat pumps and air conditioning units are highly energy-efficient and affordable.
Trane Products - Energy Efficient HVAC Systems
The main three Trane heating and cooling equipment that we install are air conditioners, furnaces and heat pumps. We can help you customize a solution and recommend a unit or complete HVAC system that will work best for your needs and your budget.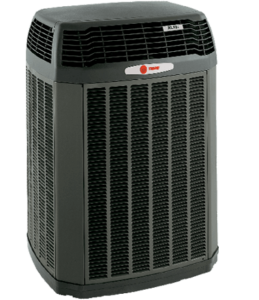 Trane Air Conditioners
When you are choosing an air conditioner, it helps to look at the Seasonal Energy Efficiency Ratio (SEER) rating. This indicates the energy efficiency of the unit. A higher number equals greater efficiency. If you choose an air conditioner with a high SEER rating and lower nominal sound level, you can expect to pay a little more, but you'll have a highly efficient, quiet system.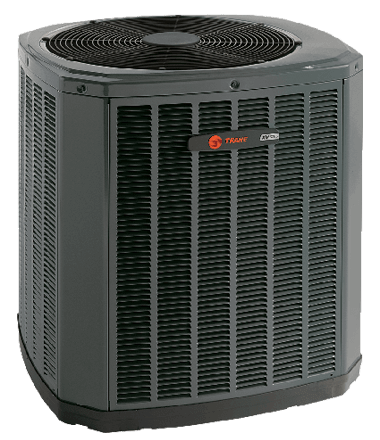 Trane Furnaces
The efficiency of a Trane furnace is measured by its Annual Fuel Utilization Efficiency (AFUE) rating. A higher number will mean that your unit won't require as much fuel. However, if you're on a budget, it may be best to choose a more affordable furnace with an AFUE that's rated at up to 92 percent efficiency, which still is far ahead of the government minimum standard that is set at 80 AFUE.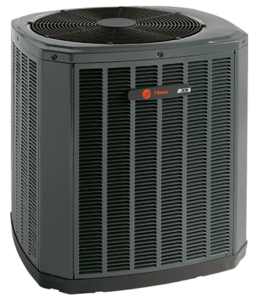 Trane Heat Pumps
Since a Trane heat pump is beneficial for both cooling and heating, it comes with two different energy efficiency ratings. The first is the SEER rating, which is similar to the rating system used for air-conditioning units. The second rating is the Heating Seasonal Performance Factor (HSPF), which is actually more important to look at.
Trane HVAC Dealers
With our experience and expertise, we can help you choose an HVAC system that suits your needs. Whether you're on a strict budget or looking for the highest energy efficiency possible, we'd like you to give us a call. We're happy to answer any questions you may have.