Residential Heating in Milwaukie
(503) 665-5656
Multnomah Heating, Inc. 2233 NE 244th Ave Suite B-5 Wood Village, OR 97060
Residential Air Conditioning Services in Milwaukie
Are you in the market for a new furnace, air conditioner or heat pump in Milwaukie? Multomah Heating, Inc can help. We sell, install, and service a variety of HVAC systems for homes and businesses in Milwaukie. We even sell smart thermostats to help provide better energy-efficiency! Whether your Oatfield business needs a new heat pump or your Gladstone home needs a furnace repair, we have the skills and resources needed to get the job done right the first time. We even provide 24/7 emergency services because we understand how important your system is to the comfort of your space. So for fast and guaranteed HVAC service in Milwaukie contact Multnomah Heating, Inc. We look forward to serving your HVAC needs.
Why Choose Multnomah Heating?
 Serving Portland Since 1972
 NATE Certified
 Fast Service
 24/7 Emergency Services
 Guaranteed Satisfaction
Highly Reviewed HVAC Contractors
Read reviews directly from our customers, or leave a review of your recent service.
"This company was very courteous, and extremely prompt.  A tech arrived with in 2 hours of our call.  We were impressed with the same day service.  Technician was knowledgeable and fix the problem with in minutes.  Our experience was very good with Multnomah Heating and will continue to use them for any future needs."
Trik Saxon
Your Local Heating Experts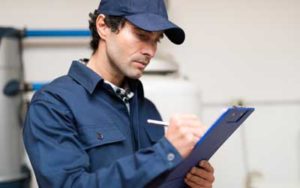 We're your local source for exceptional HVAC and home heating services. We've been in business for nearly fifty years, helping homes all over Portland stay heated and protected from the elements. Our expert technicians have the skills necessary to install, repair, replace an HVAC system. Looking for a more cost-effective way to heat your home? We can recommend HVAC solutions!
Residential Heating in Milwaukie
Serving Milwaukie And Surrounding Areas
Oatfield | Johnson City | Oak Grove | Jennings Lodge | Gladstone