HVAC Maintenance Plans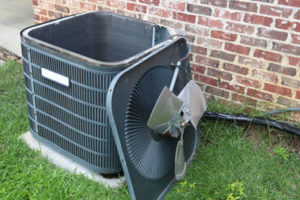 It isn't until your HVAC system malfunctions that you realize just how important it is that it functions properly. One way to help ensure that your entire HVAC system stays running as efficiently as possible is by utilizing our professional HVAC maintenance service. We pride ourselves on providing our customers peace of mind when a skilled technician comes out to your property on a regular basis and performs a comprehensive diagnosis of your system.
There are many aspects to owning a home that a homeowner must consider – at Multnomah Heating, our maintenance plans provide the assurance of knowing that your entire HVAC system has been thoroughly cleaned, inspected and safeguarded, leaving you with one less thing to worry about.
Exceptional HVAC Service
When your HVAC system is properly taken care of, it's much more likely to keep operating efficiently during the coldest and hottest times of the year when it needs to put in some overtime work. You definitely don't want to have your heat pump or furnace go out when it's the middle of the night during a cold winter. By having our highly trained, certified technicians visit your home and perform a detailed and comprehensive inspection on a regular semiannual or annual basis, you'll be able to catch any expensive problems before they might occur.
Regular HVAC Maintenance
At Multnomah Heating Inc., we take pride in our ability to provide exceptional service contracts and maintenance plans that include the diagnosis and inspection of air-conditioning units, heat pumps, fan coils, and furnaces. By utilizing a professional HVAC maintenance contract, you won't have to worry about finding a technician who is thorough, professional and always strives to provide helpful guidance and solutions when there is a challenge with your HVAC system.
Included in our HVAC Maintenance Plans:
Clean the burner compartment and burners on your gas furnace
Check the inducer motor amps, lower capacitor, blower motor amps and flame sensor on your gas furnace
Clean the outdoor coils and unit on your air conditioner or heat pump
Check compressor amps, refrigerant levels and condensate drainage on your heat pump or air conditioner
When you have maintenance done on your HVAC system, you expect the best, and we know that. You'll always receive friendly, professional assistance by skilled technicians who are always happy to answer your questions. Give us a call today if you'd like to set up a maintenance schedule for your HVAC system.